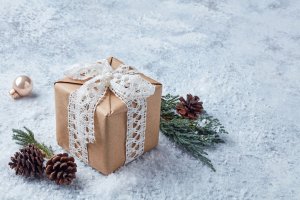 The holiday season is upon us and many people will be decorating their homes and business in the coming weeks – both inside and out. However, most decorations are stored away in boxes for most of the year and often take up useful space in our homes. Rearranging everything and keeping your home organized during this time can be challenging but using self-storage is and easy solution. Find out why self-storage is the best option for getting prepared for the holidays. 
Choosing the Right Storage Space
Renting a storage space to manage your holiday decor is a smart idea. Holiday decorations are often bulky and take up space in your home that can be better utilized year-round. When picking out a storage unit in Austin, TX, consider how many decorations you have when determining what size you need. 
If you have decorations for a small home, apartment, or just one room, a smaller storage unit is most likely the best choice. A small storage unit offers enough space to safely store smaller indoor and outdoor decorations such as lights, and smaller artificial trees. If you have a lot of decorations, it might be wise to choose the next larger size. 
On the other hand, if you have a lot of decorations for larger homes and office spaces, it's important to select a self-storage unit that will easily accommodate a lot of holiday decorations. Medium-sized and large storage unities are great for cumbersome outdoor decorations, artificial trees larger than six feet, and multiple garlands, wreaths, bulbs, and lights.
If you need help figuring out which storage unit is right for you, consult with a reputable staff member at your local Austin, Texas, storage facility. The staff will ask you questions about your storage needs and give over the best options for your unique needs.
Choose A Trusted Storage Facility
Aside from determining the size of the storage unit that will best suit your holiday decor needs, there are a few other things to keep in mind when choosing a reputable self-storage facility. The best self-storage facilities in Austin, Texas, offer climate-controlled storage units, which is great for delicate decorations that are sensitive to temperature fluctuations. in the hot Austin, Texas heat, climate-controlled storage facilities are essential. A secure facility is also important, as many people are looking to store holiday decor and other items that hold sentimental value. Choosing a secure self-storage facility offering controlled access, video surveillance, and alarmed units ensure that your valuables are always protected. 
If you are looking for the best storage facilities in Austin, Texas, look no further than Lone Star Storage Center. A staple in the greater Austin, TX, community Lone Star Storage Center is the go-to for all your self-storage needs. From packing supplies to online rentals, Lone Star Storage Center makes self-storage a breeze.
HOURS OF OPERATION
| | |
| --- | --- |
| Week Days | 9:00 – 6:00 |
| Saturday | 9:00 – 5:00 |
| Sunday | 1:00 – 5:00 |
Gate: 7am – 8pm, 7 days a week
24-hour access available, call for details.
Tel: (512) – 444 – 4232
OFFICE LOCATION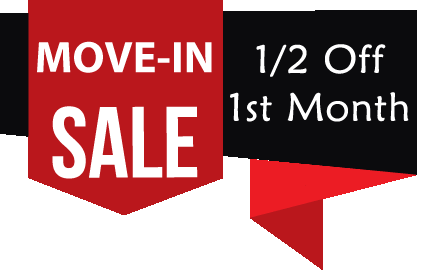 Place your reservation today!
No Credit Card Required!