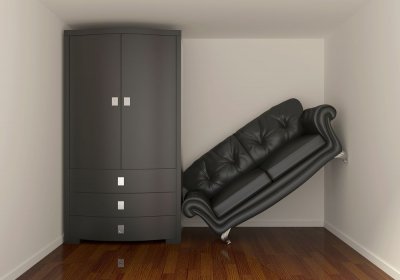 From the tiny home movement to living in packed cities where square footage is at a premium, many people are downsizing to save both money and space. As life changes, so do housing needs. If you are moving from a larger home or apartment to a smaller housing, self-storage might be the answer to maximizing your new space.
How Can Self-Storage Cut Apartment Costs?
If you are just starting or fresh off a life change that significantly impacts your finances, saving money is a huge priority. One of the cardinal rules of budgeting is determining how your expenses can be lowered without sacrificing your quality of life and one way to save on a major expense like rent is a self-storage unit. 
Pricing for apartments is typically based on square footage, which is why a one-bedroom apartment is much cheaper than a three-bedroom unit. If you are considering getting more room than you need so you have extra space for seasonal or infrequently used items, a self-storage unit can save you a lot of money. 
Renting a storage unit gives you a secure place to store the items that you don't use often – such as out-of-season clothing, sports equipment, and holiday decor. Not only does renting a self-storage unit save money, but it also adds to your peace of mind. Having an organized space has been proven to improve sleep, decrease anxiety, an even inspire creativity.
Make the Most Of Your Self-Storage Space
If you're downsizing, making the most of your self-storage space is important. Start by getting rid of things you rarely or never use. While it is tempting to keep old items, if these things haven't been used in years and do not hold sentimental value it's best to toss them. Instead of keeping unused items, consider donating them or selling them online.
Once you have narrowed down the things you want to keep, it's time to pack your storage unit strategically. Pre-plan how you will arrange your items and utilize vertical space by placing heavy items on the bottom and lightweight items on top. Protect your fragile items like mirrors and picture frames by using packing materials you either already have or purchase materials from your storage facility. Be sure to use containers and boxes that are durable and can withstand movement as you rearrange your unit into a configuration that works well for you.
Choose Lone Star Storage Center 
For the best self-storage options in the Austin, Texas region, choose Lone Star Self-Storage Center. Proudly the greater Austin community, Lone Star Self-Storage Center is the top choice for all your storage needs. You can reserve self-storage online or visit one of our six area locations and get expert help in choosing the right storage unit for your needs. 
If you need packing supplies, Lone Star Storage Center has you covered with a large selection of boxes, tape, protective wraps, and, moving supplies like dollies. Lone Star Self-Storage Center frequently offers money-saving move-in specials and storage units can be reserved online for added convenience. For all your self-storage needs in Austin, Texas, choose Lone Star Self-Storage Centers
HOURS OF OPERATION
| | |
| --- | --- |
| Week Days | 9:00 – 6:00 |
| Saturday | 9:00 – 5:00 |
| Sunday | 1:00 – 5:00 |
Gate: 7am – 8pm, 7 days a week
24-hour access available, call for details.
Tel: (512) – 444 – 4232
OFFICE LOCATION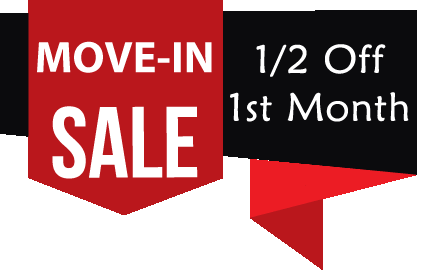 Place your reservation today!
No Credit Card Required!