All our units have convenient drive up access!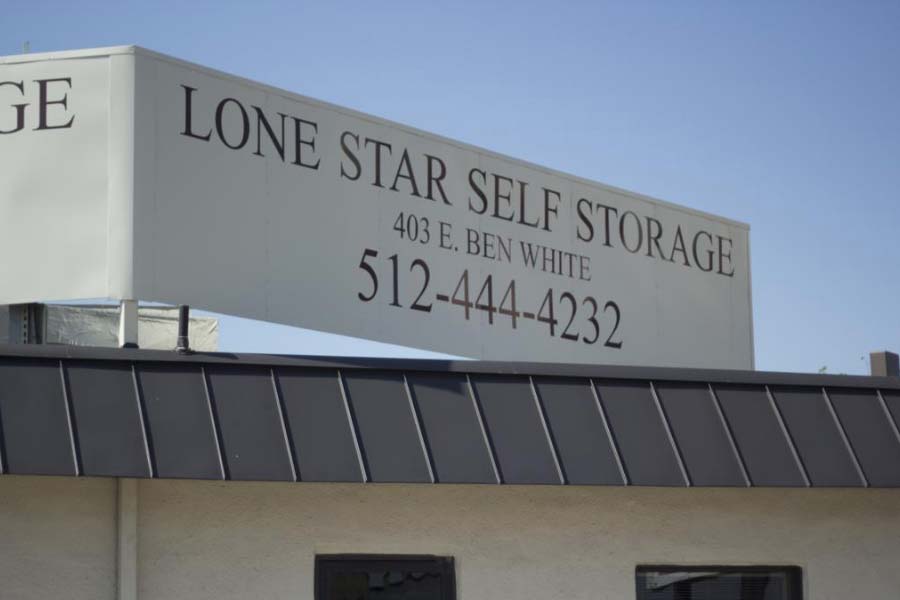 If you are wondering if there are any  self storage units near me in the Austin area, the answer is yes, and you have come to the right place. Lone Star Self Storage is located in the 78704 area, is quickly accessible on E. Ben White Blvd. just off I-35, and provides a convenient self-storage solution for all of Austin.
Who are we? We're a small company with big values.
Unlike the big storage corporations, Lone Star Self Storage cannot afford to neglect you, our customer, so we take care of you.
We are an ethical company and we use our own self storage services. In other words, we store our own stuff in mini storage units that are exactly the same as those we rent to customers like you.
Whether you are moving to Austin or already located in the Live Music Capital of the World, call us at 512-444-4232 to secure your self-storage unit today or fill out the online form!
Give us a chance to earn your business, and you will not be disappointed.
We look forward to serving you!
Sincerely,
Don Rohrer
Customer Relations
Lone Star Self Storage
Austin, TX 78704
Why Choose Lone Star Self Storage
At Lone Star Self Storage we pride ourselves in providing secure storage units that you can utilize to store your belongings.  We offer 6 sizes of storage units, plus we also offer open parking for vehicles, boats and trailers.
All our units feature drive up access, which makes loading and unloading simple. Our premises is secured by perimeter fencing, gate code access and egress, and some video surveillance.
People tend to have the questions " Are there self storage units near me?".  The answer is yes, and you have come to the right place to find a secure storage facility.
Lone Star Self Storage Rates