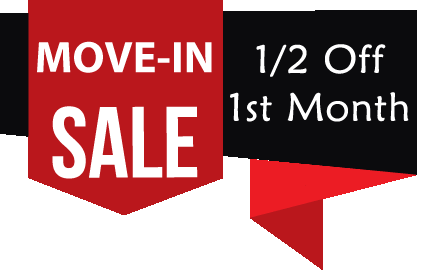 All our units have convenient drive up access!
We also have cameras to monitor the premises 24/7
Lone Star Self Storage Rates
Welcome to Lone Star Self Storage Austin Tx
If you are looking for Self Storage Austin Tx in the Austin area you have come to the right place. Lone Star Self Storage is located in the 78704 area, is quickly accessible on E. Ben White Blvd. just off I-35, and provides a convenient self-storage solution for all of Austin.
Who are we? We're a small company with big values & convenient self-storage.
Unlike the big storage corporations, Lone Star Self Storage cannot afford to neglect you, our customer, so we take care of you.
We are an ethical company and we use our own self storage services. In other words, we store our own stuff in mini storage units that are exactly the same as those we rent to customers like you.
Whether you are moving to Austin or already located in the Live Music Capital of the World, call us at 512-444-4232 to secure your self-storage unit today or fill out the online form!
Give us a chance to earn your business, and you will not be disappointed.
We look forward to serving you!
Sincerely,
Martha Infante
Customer Relations
Lone Star Self Storage
Austin, TX 78704
Special Offer:
1/2 Off 1st Months Rent – No Lease Required
Lone Star Self Storage provides secure self storage service, in the South Austin area.  If you are looking for self storage Austin options, then you have came to the right place.  We offer TX Self Storage units that range from 5 x 5 unit to 10 x 30 size unit.  So, no matter the size of storage unit you are in the need of, the perfect Austin storage units awaits you.
Stop by today, or give us a call at 512-444-4232.
Storage Tips for Self Storage Austin Tx
How do you deal with the additional needs to store your business property? What are the options? Do you need to rent a new office, get rid of your business property or rent a storage unit? These are questions to consider when, for instance, dealing with extra office supplies, inventory or equipment.