On the hit TV show, Storage Wars, individuals have the opportunity to buy things that others leave behind in self-storage units. But there's a catch –  they're given just five minutes to take a look at what's in a particular unit and then have to bid on the items along with other interested people. Self storage auctions can be a lot of fun.
Joel Sullivan, a serious antique collector, who goes to such auctions  in search of anything from furniture to automotive parts has a few tips and cautions for those that want to try their hand.
1. Every bid represents a gamble on what's in the storage unit. People could end up with junk that's worth less than what they paid for it. Or they could walk away with priceless items like jewelry or paintings.  Some of the things smart bidders typically look for include:
 the size, shape and condition of all boxes/containers;
 any helpful markings that could identify what's inside storage containers; and
 box/container heaviness.
2.  It's also wise to bid on units owned by the same person. This is because that individual may have stored paired or coupled items (such as a bed frame and mattress) in two different units.
3. Set a limit for yourself on each unit and stick to it.
At Lone Star Self-Storage, we know that your belongings are your treasures.  That's why we offer  secure, economically-priced units in five different sizes.  Whether you're moving or just need a place to temporarily store items that are important to you, Lone Star Self-Storage has the solution for you!
HOURS OF OPERATION
| | |
| --- | --- |
| Week Days | 9:00 – 6:00 |
| Saturday | 9:00 – 5:00 |
| Sunday | 1:00 – 5:00 |
Gate: 7am – 8pm, 7 days a week
24-hour access available, call for details.
Tel: (512) – 444 – 4232
OFFICE LOCATION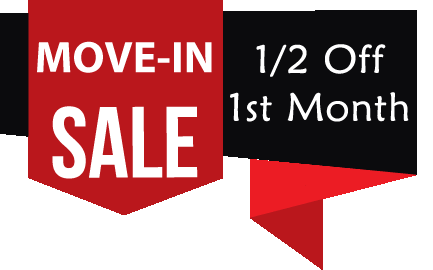 Place your reservation today!
No Credit Card Required!