Texas Corporate Storage Austin, TX
Lone Star Self-Storage of Austin prides itself on providing the most secure environment possible for your belongings. Our facility has perimeter fencing and at least one or more person on the premises during the day. And all of our units – which are reinforced – are in an area where they can only be accessed with a special key-code.
The way our clients can ensure an even higher level of protection is by selecting a good padlock for their units. When thieves go on the prowl to steal belongings from personal storage units, they will target the ones that are easiest to break into. And the units that typically get hit are the ones that use cheap spin-dial padlocks.
The fact is that those kinds of padlocks are made of material that even the most basic bolt cutter can slice into in just a few seconds. This is just what thieves want. They know the longer they're at the scene of a crime, the greater their chance of getting discovered.
The best way to protect your belongings above and beyond what Lone Star Storage can offer is to invest in a disk padlock, which is virtually indestructible. The time and heavy equipment necessary for removing it makes this lock a last resort for criminals. The only thing you have to worry about is not losing the key.
Lone Star Self-Storage is a small company, but one that's big on values and big on protecting our clients. That's why we offer our clients the high quality locks to help prevent break-ins. When you want a storage facility that genuinely cares about you and your belongings, contact us!
HOURS OF OPERATION
| | |
| --- | --- |
| Week Days | 9:00 – 6:00 |
| Saturday | 9:00 – 5:00 |
| Sunday | 1:00 – 5:00 |
Gate: 7am – 8pm, 7 days a week
24-hour access available, call for details.
Tel: (512) – 444 – 4232
OFFICE LOCATION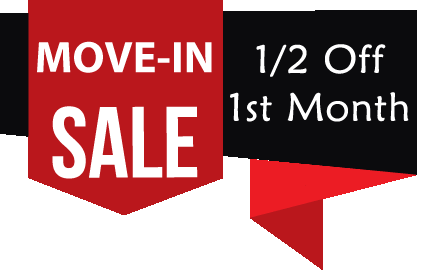 Place your reservation today!
No Credit Card Required!