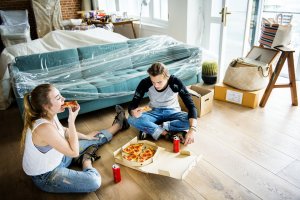 Self-Storage Makes Moving on Campus Stress-Free – convenient self-storage
With summer coming to a close, it's time for college students to return to campus. Many students move back home for the summer and bring a lot of their belongings with them. When it is time to trek back to campus, a lot of students wonder where they can store their items without leaving them miles away at their parents' house. Dorms are notorious for being tight on space and students often struggle with having enough room for the things they use on a regular basis. For those who are stressed about where to put their items when on campus, finding the ideal solution can be challenging. Self-storage near campus is the perfect solution to this dilemma.  Convenient self-storage is what Lone Star Self Storage specializes in.  Our rates are affordable, so get in touch with us today.
Make Back to School Stress-free with Lone Star Storage Center
If you live or attend school near the greater Austin, Texas, area, then it's best to choose a self-storage that can offer you a safe and secure place to store your items. Here are just a few of the reasons Austin, TX prefers Lone Star Storage Center: 
Your Items Will Be Safe: Lone Star Storage Center has built its reputation on providing safe and secure self-storage units in the Austin area. You are assured that your items will be protected while you're away. Whether you're storing seasonal sports equipment or clothing, you'll have peace of mind knowing your items are in a secure location that is easily accessible.
One Stop for Moving & Packing Supplies: Each Lone Star Storage Center has a complete selection of everything you need to securely pack and transport your items, including boxes, packing tape, locks, and furniture protection items.
No Long-Term Commitment: Lone Star Storage Center adapts as your needs change. With convenient month-to-month agreements, online payment, and a free moving truck for new rentals, it is easy to move your belongings in or out as your needs change. We provide convenient self-storage rates that are affordable for most storage budgets.
Rent Only the Space You Need: No matter how much or how little you have to store Lone Star Storage Center offers self-storage units in various sizes to meet your needs. If your roommate also wants to use self-storage, consider renting a larger storage unit and splitting the space and cost.
Is Self-Storage the Answer for Busy Students?
Although a lot of students use self-storage facilities to ease the move-in/move-out process, there are some other popular uses for self-storage, including: 
Transitioning between dorm an apartment living: if you are between leases, self-storage is a great solution for storing your items until your official move-in date. 

Studying abroad: Many students take advantage of opportunities to spend part or all of their academic career studying in another country. Self-storage is a good solution for storing your belongings when you will be away from camps for an extended period.
College can be hectic and many student deal with a variety of stressors but using self-storage can alleviate some of that stress. For storing items that are easy to access near campus, look to Lone Star Storage Center. Proudly serving the Austin, Texas region, Lone Star Storage Center offers affordable, safe, and convenient storage units at its 6 greater Austin locations. Rental units can be chosen, reserved, and paid for online and Lone Star Storage Center also offers exciting move-in incentives. Contact a Lone Star Storage Center representative today.
Convenient self-storage is a service many people in South Austin are looking for.  Lone Star Self Storage offers affordable self storage that is priced to meet most peoples budget.
When moving, check out this site for your box and packing supply needs.


Reach Out
Lone Star Self Storage
403 E. Ben White Blvd.
Austin,TX78704
Week Days 9:00 – 6:00
Saturday 9:00 – 5:00
Sunday 1:00 – 5:00
Gate: 7am – 8pm, 7 days a week
24-hour access available, call for details.