How to Use Self-storage to Get Organized for the New Year
Getting organized is a common New Year's resolution, and it is a great way to make a home feel stress-free. A home that is packed with clutter is difficult to keep clean, and it may also not physically safe for children, pets, or senior citizens. 
For a lot of people, the new year means getting rid of old or unused items to create an organized space. For others who want to keep their items, it's common to find that that there isn't enough storage space in a house — the closets, garages, attics, or basements. Fortunately, self-storage presents the ideal solution for de-cluttering and storing possessions in a clean and secure space. 
Sorting Through Possessions Before Storing Items
The first thing to do when determining what can stay and what can go is sorting through possessions to decide what to keep and what to give away. In addition, having a good understanding of what will need to be placed in self-storage is critical. Depending on the size of unit you select, you may not be able to bring everything you want so it's best to selectively sort first. Remove everything from closets and cabinets before sorting through the items then determine which items are suitable for keeping in self-storage and what needs to remain in the home for frequent use.
Household Items Suitable for Self-Storage
When it comes to what to put away during a new year purge of little-used items, great things to store include seasonal items, such as holiday decorations and sporting equipment. In some cases, you might want to store items that are not needed currently but that will be used later. Items like baby furniture, college books and dorm items, or summer decorations and pool accessories are items that don't necessarily need to be stored at home year-round.
Store Things Properly to Prevent Damage
While preparing possessions for self-storage, it is vital to wrap and pack items properly so that the items aren't damaged during the transportation process. Proper wrapping and cushioning materials can include old newspaper or tissue paper. For heavy items, such as books, it is important to use smaller containers that allows them to be packed closely together; avoid boxes that are too large, as items will shift and damage could occur. A storage center employee can assist you in choosing the right sized unit for your needs
Experts also suggest washing or dusting anything that is going to be stored in a container, and it is important to label the plastic tote or the cardboard box with its contents. Avoid storing anything that can leak liquids to minimize damaging other items in the container. Additionally, if you plan to store family heirlooms, antiques, jewelry, or other valuables, always make sure you choose a reputable Austin storage facility that prioritizes safety and security. 
Lone Star Storage Center: Serving the Greater Austin Area
With dedicated and knowledgeable staff, the pros at Lone Star Storage Center are there to answer your questions online or in person. They offer a variety of storage units to fit any budget and moving and packing supplies are available on-site. For the best in self-storage in Austin, Texas, look no further than Lone Star Self Storage.
HOURS OF OPERATION
| | |
| --- | --- |
| Week Days | 9:00 – 6:00 |
| Saturday | 9:00 – 5:00 |
| Sunday | 1:00 – 5:00 |
Gate: 7am – 8pm, 7 days a week
24-hour access available, call for details.
Tel: (512) – 444 – 4232
OFFICE LOCATION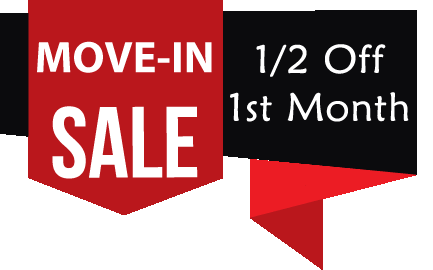 Place your reservation today!
No Credit Card Required!