Americans are participating in a new fad: treasure-hunting in abandoned self-storage units. According to a recent article in the Contra Costa Times, "public [auctions] of possessions abandoned by storage unit renters who defaulted on their payments" are now getting more attention than ever before.Part of the reason for the heightened interest in these events has to do with the airing of "'Storage Wars,' a cable reality series that airs on the A&E network." This television show has introduced viewers to a world where "savvy speculators and wide-eyed novices alike bid lavishly on the contents of dimly lit units viewed only briefly when the pleated metal door rolls up."
Says one treasure hunter, "'years ago, when you went to a storage auction there might be 20 units and only 10 people bidding on them. Now they auction off five units and 50 or more people are there.'"
Admittedly, most of the items that go up for bid are worth very little and include anything from fire extinguishers to furniture to porn. But sometimes, buyer-speculators get lucky. One individual reports that he bought "'one unit with a gun case and got six guns out of it" and earned a handsome profit on a professional table saw he won at another auction and then later sold.
The key to success seems to lie in bidding on storage units that have a lot of items: "the greater the volume, the greater the chance for hidden gems." Bidding on units that belonged to famous dead people can also yield impressive results. The winner of Jack Kevorkian's unit found "$38,500 in cash stuffed in detergent boxes and trash bags." And one lucky soul discovered "19 of Madonna's personal diaries, which later sold for $400,000" in another, otherwise unremarkable unit.
Even if you're not a self-storage treasure hunter, self-storage units still have a lot to offer if you're moving or just need extra space for the "treasures" your closets can't hold: check out the deals at Lone Star Storage today.
To find your perfect storage unit, call Lone Star Self Storage at (512) 444-4232.
Republished by Blog Post Promoter
HOURS OF OPERATION
| | |
| --- | --- |
| Week Days | 9:00 – 6:00 |
| Saturday | 9:00 – 5:00 |
| Sunday | 1:00 – 5:00 |
Gate: 7am – 8pm, 7 days a week
24-hour access available, call for details.
Tel: (512) – 444 – 4232
OFFICE LOCATION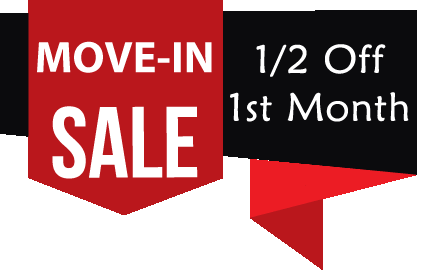 Place your reservation today!
No Credit Card Required!