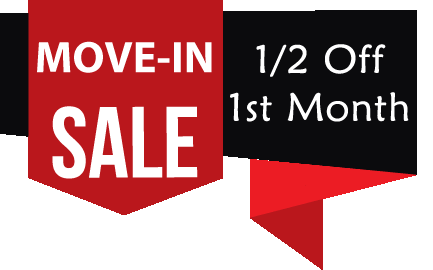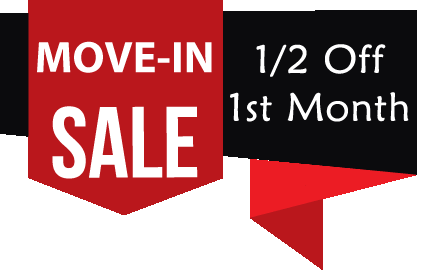 You know the feeling. You can't find space for any of your household belongings. Or sports gear. Or hobby supplies. Or business records. Or extra vehicle. It's frustrating, right?Lone Star Self-Storage offers the perfect antidote for the headaches – literally – these situations can cause. In fact, getting a storage unit may be one of the best things you can do for your health next to exercising and eating right.
Think about it. Clutter and lack of space can make you tense and elevate your blood pressure. A messy home or office can leave you feeling depressed. And that's to say nothing of the body aches and insomnia to which this stress can give rise.
But once you make the effort to organize and streamline your life, your feel better. You know where everything is. Your living and work spaces open up and suddenly you have all the space you need for all of your belongings. Life is good again.
At Lone Star Self-Storage, we offer units in six different sizes, from 5 X 5 to 10 X 30 as well as parking for your car, truck or RV. Our contracts are month-to-month and our rates some of the most competitive you'll find in Austin. It's no-hassle self-storage that's also convenient and conveniently located just off I-35.
So when you want to do something good for yourself, contact us. We'll show you the way to more stress-free living today!
Week Days 9:00 – 6:00
Saturday 9:00 – 5:00
Sunday 1:00 – 5:00
Gate: 7am – 8pm, 7 days a week
24-hour access available, call for details.
Place your reservation today!
No Credit Card Required!