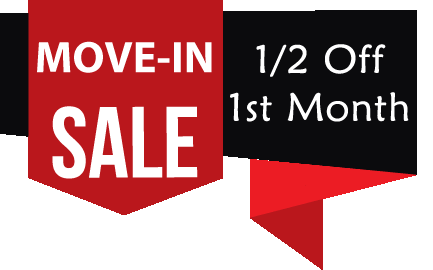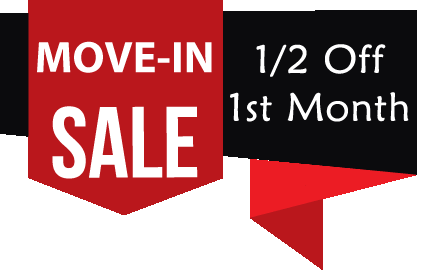 If you need to store some of your items, then a self-storage unit might be a great solution for your issue. Finding a storage provider is usually pretty easy since there are so many locations around, but finding the right type of storage space is important, so here we'll review what kinds of things to look for when you are looking for storage in Austin's 78704 area. It's a little more than paying a monthly fee for a box in which to put your items, but it doesn't have to be difficult either. Let's get started so you can get started on your shopping.
First, let's talk about the location of your storage. This is important, but mostly if you are going to be going into your storage unit to put things in and take things out more frequently. You don't want to burn up a bunch of gas in one month's time to save a little on a rental fee. So choose your location with that in mind. The next thing you should consider is how much space you really and truly need. When you look at a storage unit, see how big it is by stepping inside of it and looking all around. Remember, you are most likely storing boxes and the like, so you can go up.
There are just a few more things to consider when shopping for Austin storage in 78704. Accessibility of your storage unit can be a key factor, especially if you work a lot or unusual hours and must access the storage unit when it is unusual hours for most other people. Some facilities are open 24 hours per day, while others are not. Lone Star Storage has definite hours, but 24 hour access is available, so check with our office. Some others might have special charges for certain entry and exit situations.
As you can imagine, these issues are important when shopping for a self-storage unit in the Austin storage 78704 marketplace. Choosing the right size of unit and the right location for you are just the starting points. Also figure out ahead of time what the rules and guidelines are for accessibility. These points are important when shopping for a storage unit, so carefully review them before you sign a contract.
Austin's Self Storage
HOURS OF OPERATION
| | |
| --- | --- |
| Week Days | 9:00 – 6:00 |
| Saturday | 9:00 – 5:00 |
| Sunday | 1:00 – 5:00 |
Gate: 7am – 8pm, 7 days a week
24-hour access available, call for details.
Tel: (512) – 444 – 4232
OFFICE LOCATION
Place your reservation today!
No Credit Card Required!